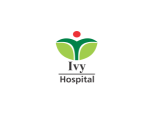 IVY Health Life Sciences
The Ivy Healthcare Group was set up as a consequence of Mr Gurtej Singh and his wife Dr Kanwaldeeps courage, coupled with their ambitious plans and innovative ideas to make quality healthcare services accessible and affordable. An initiative that has changed the healthcare landscape of the region. They have been successful in creating a viable business model along with making healthcare more accessible and affordable. The Ivy Healthcare Group stands testimony to one of the best patient-care facilities in Punjab. Ivy hospitals, where compassion rules over commercialism, quality healthcare treatments are provided using state-of-art equipment - at affordable rates, stand tall as one of the most soughtafter and reliable healthcare institute of North India.With a team of highly qualified and experienced doctors, from premier institutes of the country, many complex cases and surgeries are performed across the five facilities in the group. All facilities are NABH compliant and most hospitals are NABH accredited - which is the highest standard quality accreditation for hospitals in India. The flagship hospital in Mohali was set up in 2007 with a promise to provide ethical treatment to all and take quality healthcare services to the doorstep of people from all sections of the society. The group currently provides treatment to over 300,000 patients annually and has close to 1100 beds and over 25 super-specialities across its five facilities.The promoters unwillingness to conform to societal standards of a secure professional life and their faith in the Almighty has been a source of strength to drive them along with all challenges they encountered in order to pursue their passion of providing quality care services to people across all socio-economic strata. Their compassion towards the society and the feeling to pay it forward along with a strong entrepreneurial zeal led to the inception of their first hospital and there has been no looking back for this dynamic visionary duo, since.As healthcare is a rapidly changing sector, The promoters have invested a lot in quality controls, technological advancements and hosting many continuing medical education programs for doctors and staff, in order to encourage them to stay in touch with latest treatments and techniques.Opposed to aimless expansion, they prefer to plan diversification and branching based on effectiveness. They are driven by a sole mission- to provide honest and affordable healthcare services to all. With this objective in mind, they have already taken steps to take world-class healthcare to the doorstep of the population in Tier 2/3 cities of North India, such as Nawashaher, Khanna and Hoshiarpur - where Ivy Hospital is the only hospital providing multi-super speciality care under one roof.Dr Kanwaldeep and Mr Gurtej strongly feel that healthcare is not and should not be treated as a commodity or business, it has to be a mission. The nobility of this profession has to be retained and healthcare has to be ethical, affordable and transparent and they are committed to maintaining that at the Ivy Healthcare Group, by all means.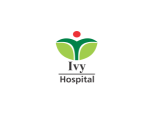 Posted 3 weeks ago
Mohali
History taking / performing GPE / Completework u1 p of all patients.Filling Medication charts.Doing Minor p...